CHILLER THEATRE 2010
October 29th and 30th we went to Chiller Theatre in Parsippany NJ, and a grand time was had by all.
Here are some of our favorite photos.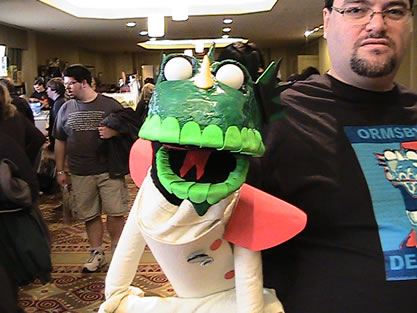 In the hall of the Hilton getting ready to have fun.
Standing in front of the display of Cortlandt Hull's Witch's Dungeon Movie Museum.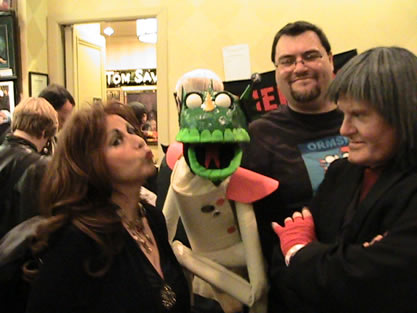 Stella and Hives from "Saturday Night Dead". I think Stella has a crush on me.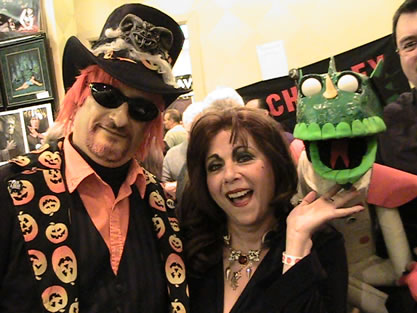 Halloween Jack, Stella and me.
My tiniest fan.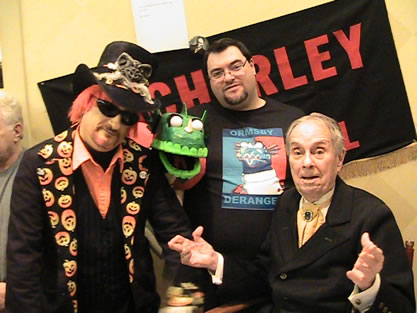 Halloween Jack, me, my director and the one and only Zacherely!
The display for Mad Geppetto Creations. I love these guys work.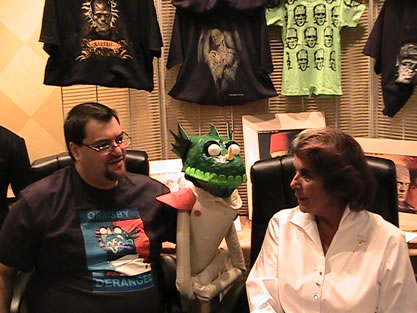 Sara Karloff was very sweet to me.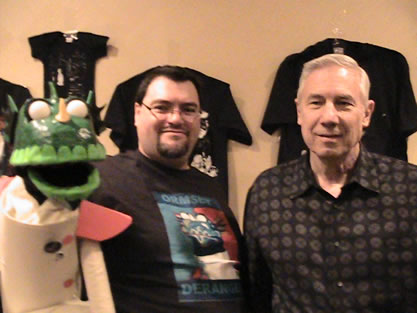 Bela Lugosi Jr., what a nice guy. And he looks just like his father.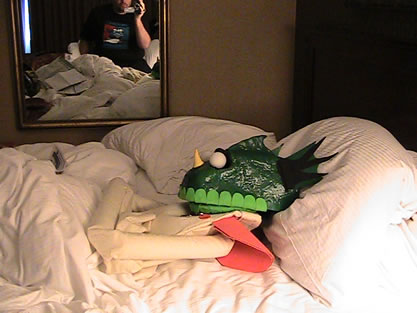 Back at the hotel room after a long day.
John took this picture as I watched NCIS on the hotel TV.